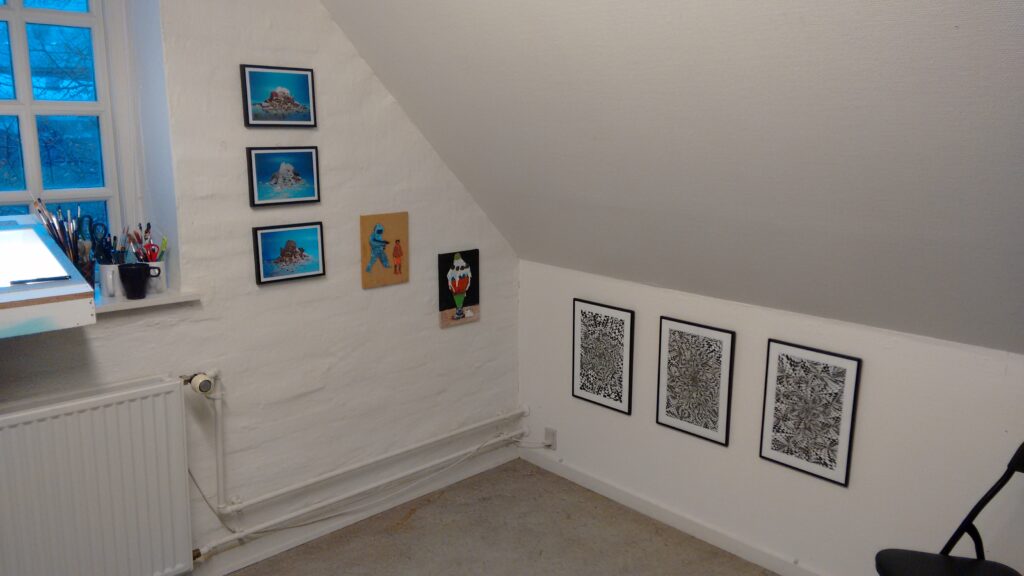 ART/GALLERY – Dansk Samtidskunst
Er et kunstner drevet non-profit online kunstgalleri som har fokus på den danske
samtidskunst. Vi har 6 kunstnere der er tilknyttet galleriet
og vi viser et bredt udvalg af kunstnernes værker i form af online soloudstillinger eller gruppeudstillinger.
Nye værker af kunstnerne vil også altid være tilgængelig på vores hjemmeside, under de enkelte kunstnergallerier.
English:
Welcome to ART/GALLERY | Contemporary Art – Artist-driven gallery that focuses on Danish and foreign contemporary art. An online and independent art space dedicated to art in painting, video art, object and installation.